Sex Crimes
If you have been accused or charged with a sex crime in Illinois, Iowa, or in Federal Court, the consequences can be extreme. Few charges or accusations induce as much anger as these types of crimes, especially if the act involved a child. Because of the shame and disgrace a sex crime charge can cause a person, there are people in our society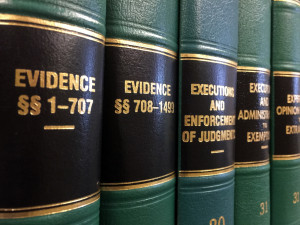 who will falsely accuse a family member or community leader;  such as a teacher, a person who holds an elected office, a neighbor, or someone whom they just do not like. Even if the charge is dropped, or proven false, the result can still have a very negative impact on ones life, community status, or employment opportunities.
If a person is convicted of sex crimes, a common fear is what will happen if they receive a prison sentence. Those convicted of sex crimes often face lifetime registration as a sex offender, and will carry the sex offender label with them for the rest of their life, no matter where they move. If a person is convicted of a sex crime in Iowa, the consensuses can be even more harsh. Under Iowa's Criminal Law and Procedures Code, the convicted may be required to undergo chemical castration  (TITLE XVI CRIMINAL LAW AND PROCEDURE SUBTITLE 3 CRIMINAL CORRECTIONS CHAPTER 903B SEX OFFENDER SPECIAL SENTENCING AND HORMONE TREATMENT  § 903B.10).
Confronted with the prospect of a lengthy prison sentence and a lifetime of monitoring and registration, you cannot afford to plead guilty. You need a Criminal Defense Attorney, who has handled several sex crime cases and who is willing to fight for you and challenge the  prosecution's case.
At the law firm of Hanna & Ruud, LLC, we have obtained dismissals, not guilty verdicts, and amended charges in dozens of sex offense cases, including sexual assault, solicitation, sexual abuse, rape, Internet sexual solicitation, child pornography, criminal sexual abuse, indecent exposure, pandering, prostitution, statutory rape, child solicitation or enticement, possession of child pornography, and aggravated sexual battery. We work with a number of licensed professionals and experts, as well as attend several seminars yearly understand the methods and procedures used by police in sex crimes.
At the Law offices of Hanna & Ruud, LLC we represent individuals who have been charged with different types of sex crimes, including:
(all links for the above are the Illinois Compiled Statutes, please note that the definition and nature offense may vary depending on your state. These links, along with all other material on this website, are not intended to be legal advice, and are informational only) 
When you are charged or accused of a sex offense, you will need to hire an Attorney who is capable of defending this type of case. People who are convicted of a sex crime are known as "sex offenders," and law enforcement agencies, prosecutors, and judges tend to view people with these titles very harshly. Sex crimes encompass a wide range of offenses/crimes of a sexual nature.  Cases

involving sex offenses have to be handled by an experienced and skilled sex crime defense lawyer who can make the other side see the situation from your perspective. There is often a misconception that victims in sex crime cases are given the benefit of the doubt, but with false allegations being made more frequently in Rock Island County, Henry County, and Scott County people cannot be so quick to judge those accused of sex offenses.
The main thing to consider after being charged with a sex offense is the possibility of having to become a registered sex offender. Depending upon the circumstances of the sex crime that was allegedly committed, sex offenders may face restrictions about how far they can come in relation to public places housing children, such as schools, childcare facilities, churches, and playgrounds. Sex offender registration requires those with specific criminal charges to register with local law enforcement officials. Mandatory sex offender registration is a common part of most sentences given in sex crime cases, and the stigma attached to sex offenders is very undesirable.  Being forced to become a registered sex offender is something that no one wants to deal with, so we strongly advise you to speak with an attorney as soon as possible.
Request a Confidential Cases Analysis
[bestwebsoft_contact_form]
Hanna & Ruud, LLC Attorneys at Law • DUI • Sex Crimes • Criminal Defense • Quad Cities and surrounding Areas
Contact Hanna & Ruud, LLC Today
Hanna & Ruud, LLC Attorneys at Law has a long track record of helping clients with legal issues in the Quad Cities area. Our Illinois and and Iowa criminal defense attorneys are ready to put our legal knowledge and experience to work for local citizens and visitors who encounter legal problems in Rock Island, Henry, Scott, Whiteside, Mercer, Clinton and surrounding counties in Illinois and Iowa. Licensed in Illinois, Iowa, and Federal Courts. 
To learn more about our legal services and how we can assist with your criminal law matter, give us a call:
309-797-9000
or contact us online today:
ARRESTED? IN JAIL? NEED A LAWYER?
309.797.9000
Hanna & Ruud, LLC - Quad Cities based Criminal Defense Law Firm • DUI/OWI/Drunk Driving offenses • Traffic Tickets cases • Felonies • Misdemeanors • Expungement • Drivers License Reinstatement 
Illinois • Iowa • Federal Courts Criminal Defense & DUI Attorneys Hanna & Ruud, LLC