DUI • OWI • DWI • Drunk Driving Defense Lawyers
Practicing in Illinois and Iowa
What do our DUI DWI OWI Traffic Defense Lawyers do for you?
In the event that you have been accused of a DUI OWI or Traffic offense, you require an Attorney who knows and comprehends the subtleties of the laws in Illinois and Iowa. Unlike some Attorneys, when we begin your cases, the last thing we consider is a guilty plea. We audit all police reports and squad car video to figure out whether there was an adequate purpose behind the stop. We additionally work with numerous DUI experts, who understand the methods utilized by law requirement. Through our inside and out lawful research and associations in the medicinal and academic group, we have accomplished some incredible results for our clients, including having charges dismissed/reduced, not guilty verdict by jury/bench trial, and the no loss of driving privileges. We understand that each case is unique, and our law office does the due diligence and protects constitutional rights!
The laws in Illinois and Iowa are very different, and if you have a drivers license from one state, and a traffic or DUI / OWI offense from the other, you need a qualified Attorney who is familiar with working with the rules and regulations in both states. This is especially true if your Commercial Driver's License  (CDL) is at risk. Our Attorneys are in Rock Island County, Henry County, and Scott County nearly everyday -- Trust your case and Driving Privileges to a firm with proven results.
Call today for a consultation 309.797.9000 we are available 24 hours a day.


If you have been charged with a DUI, DWI, OWI, or Drunk Driving offense, Request a consultation
Don't Risk a Conviction or Your Reputation
A DUI or Criminal charge is a personal matter, at Hanna & Ruud, LLC we understand that each client's personal circumstances and charges are unique. Don't risk conviction or your bright future by choosing a DUI or Criminal Defense lawyer that claims to be "the best." An experienced DUI and Criminal Defense Attorney can greatly affect the  result of your case. Our Attorneys work with forensic specialists and have a long track record of client service and success.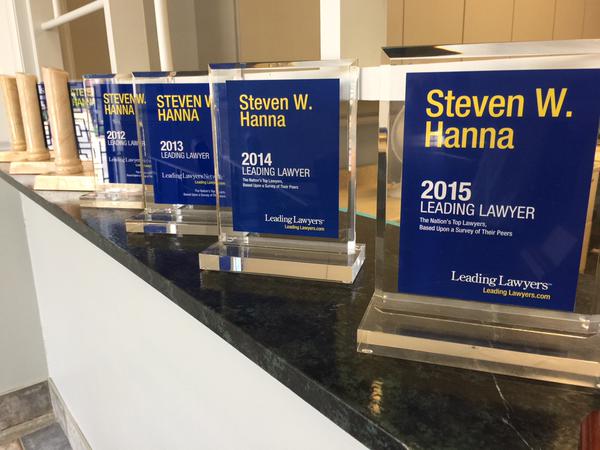 In alcohol-related investigations; breath, blood, and urine analysis are common methods to determine a person's blood alcohol concentration near the time of an incident. Breath testing is the most prevalent method chemical testing for alcohol. Blood-alcohol testing is the most direct measure of alcohol concentration, however, it is the second most prevalent method used. Urine testing for alcohol concentration may be used, however it is not the preferred method and rarely used as evidence. READ MORE
Nearly 60 years in Combined DUI, OWI, DWI, and Criminal Defense - We Are Committed to Providing our Clients with the Best-Quality Representation you can find in the Quad Cities, Rock Island, Henry, Scott County and the Surrounding Areas
If you have been arrested for driving under the influence of alcohol or drugs (DUI),  or another Serious Crime you could lose your driving privileges , face heavy fines, a tarnished record or reputation, and even jail time. Obviously, this is an extremely serious situation that could negatively impact your employment, your family, your future, and everything you've worked towards your entire life. By choosing a knowledgeable DUI and Criminal Defense Attorney with a proven record of success, you can significantly increase the chances of getting your fines and charges reduced or dismissed.
If a DUI  or Criminal conviction is not an option, then it is time to turn to an industry recognized leader. To Learn more about what Hanna & Ruud, LLC can do for you Contact us today. 309.797.9000
Contact Hanna & Ruud, LLC Today
Hanna & Ruud, LLC Attorneys at Law has a long track record of helping clients with legal issues in the Quad Cities area. Our Illinois and and Iowa criminal defense attorneys are ready to put our legal knowledge and experience to work for local citizens and visitors who encounter legal problems in Rock Island, Henry, Scott, Whiteside, Mercer, Clinton and surrounding counties in Illinois and Iowa. Licensed in Illinois, Iowa, and Federal Courts. 
To learn more about our legal services and how we can assist with your criminal law matter, give us a call:
309-797-9000
or contact us online today:
ARRESTED? IN JAIL? NEED A LAWYER?
309.797.9000
Hanna & Ruud, LLC - Quad Cities based Criminal Defense Law Firm • DUI/OWI/Drunk Driving offenses • Traffic Tickets cases • Felonies • Misdemeanors • Expungement • Drivers License Reinstatement 
Illinois • Iowa • Federal Courts Criminal Defense & DUI Attorneys Hanna & Ruud, LLC