What should you consider when choosing a DUI or Drunk Driving Defense Lawyer?
1. Is the Attorney's Primary Focus DUI and Criminal Defense?
One of the most complicated and complex areas of criminal law is DUI and Drunk Driving Defense. A skilled DUI Defense Attorney must  have a working knowledge and understanding of all of the chemical testing devices used in the case, principles of toxicology, and well as an understanding of what constitutes as "probable cause" for stopping a motorist by law enforcement.
2. Is the lawyer a member of the National College for DUI Defense?
The National College for DUI Defense is a college that is held each year on the campus of Harvard law School and is made up of some of the best and most dedicated lawyers in the United States. Anyone who is a member certainly is serious about DUI defense. The College also is the only body authorized by the American Bar Association to issue certification in the recognized legal specialty of  DUI defense. View Attorney Steve Hanna's Profile on the NCDD website: Steve Hanna
3. Is the lawyer well known in the field of DUI defense?
As is any profession, some individuals always standout, and are highly regarded and well respected.  Hanna & Ruud, LLC, is recognized as an industry leader in DUI and Criminal Defense. Our Attorneys have been featured in national magazines and publications. An Attorney does not earn national recognition by doing poor work or playing golf all day - We work hard for you! Click here to read about us in Leading Lawyer Magazine.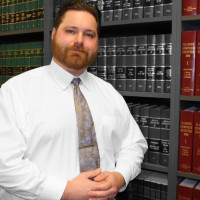 As an Attorney for Hanna & Ruud LLC, Jon has devoted the majority of his practice to criminal and DUI defense in Rock Island County and Henry County for the last 10 years. Jon has extensive experience in suppressing evidence in drunk driving and drug related cases. Jon has experience in everything from minor traffic cases and misdemeanors, to drug trafficking and murder cases. Jon also has over ten years experience as a Rock Island DUI Lawyer. Read More about "Rock Island DUI Attorney Jonathan Ruud"…