Illinois DUI Defense Attorneys
Illinois DUI Defense Attorneys, for Hanna & Ruud, LLC aggressively evaluate each case and determine whether the charges are warranted. Attorneys Steve Hanna and Jonathan Ruud work closely to find the best defense for each case, whether it is a felony, misdemeanor, drunk driving, DUI, or simple traffic ticket. Experience is everything in criminal defense and we have been practicing since 1990.
You need an experienced and aggressive defense attorney who understands the Illinois Criminal Justice system and has had success eliminating charges and protecting your good name. Hanna & Ruud, LLC will be in give you the personal attention that you deserve. In many situations our criminal defense and DUI/drunk driving lawyers are able to get our clients the best result possible without our clients even having to appear in court - the stress of a criminal charge is difficult enough to deal with, let us bare the burden so you can live your life!
The Attorneys at Hanna & Ruud, LLC have been practicing  criminal defense for nearly six decades in combined experience. Our attorneys will explore all legal defenses and strategies to get you the best result possible. Don't risk your case and freedom to just anyone - When Results Count - Experience is Everything!
Driving Under the Influence (DUI) Illinois
2018 DUI Laws and Information
"Driving Under the Influence" is defined as
operating a motor vehicle
while impaired by alcohol, other drugs, including cannabis (marijuana) prescribed for medical purposes, or intoxicating compounds and methamphetamine. In Illinois, drivers are legally considered to be under the influence if they have a blood-alcohol con-tent (BAC) of .08 or more, a tetrahydrocannabinol (cannabis) concentration (THC) of either 5 nanograms or more per milliliter of whole blood or 10 nanograms or more per milliliter of other bodily substance, have used any other controlled sub-stance or are impaired by medication.
Blood-Alcohol Content (BAC)
A driver's BAC is based on the ratio of alcohol to blood or breath. However, an individual with a BAC between .05 and .08 may be convicted of DUI if additional evidence shows the driver was impaired.
The effect of alcohol on an individual is deter-mined primarily by two factors: the amount of alcohol consumed and the rate at which it is absorbed by the body. Other contributing factors include gender, body weight, alcohol tolerance, mood, environment and the amount of food consumed.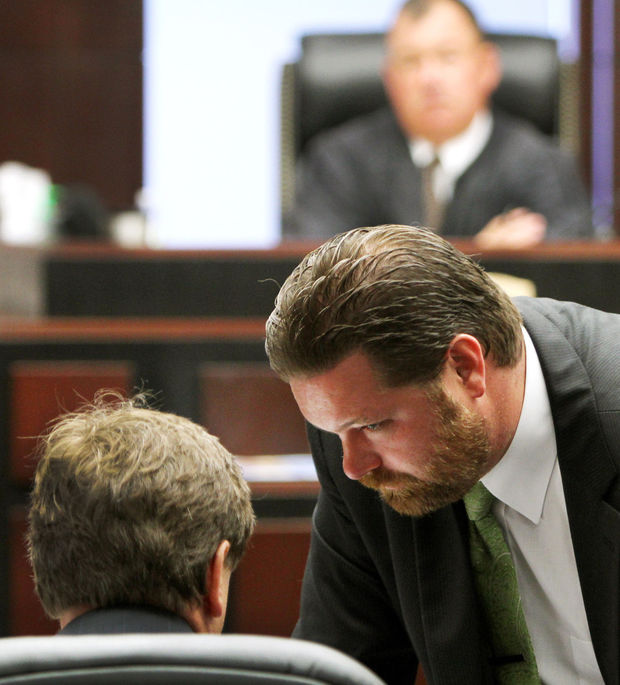 Illinois DUI Defense Attorneys
Serving the following counties in Illinois
Medical Cannabis (Marijuana)
Illinois allows for the use of cannabis for medicinal purposes.
Individuals who are authorized to use cannabis must be registered with the Illinois Department of Public Health (IDPH) and secure a written certification from a physician licensed in Illinois. The IDPH will issue a registry ID card and a notation will be made on the registrant's Illinois driving record, which will be available to law enforcement.
A driver may not operate a motor vehicle while impaired by the use of cannabis, even if it is prescribed for medicinal purposes, and may not transport medicinal cannabis in a vehicle unless it is contained in a tamper-evident container and kept in an area that is inaccessible while the vehicle is in motion. If a police officer stops a vehicle driven by a person who holds a medical cannabis registry card and the officer has reasonable suspicion to believe the person is impaired by the use of cannabis, the driver must submit to field sobriety testing. Refusal to submit to testing or failure of the field sobriety tests will result in the suspension of the person's driver's license.
Driving while impaired by the use of medical cannabis or driving with an open container may result in the loss of driving privileges as well as revocation of the driver's medical cannabis card.
Chronology of a DUI Arrest
• An officer stops a vehicle at a roadside safety check or for probable cause, rea-sonable suspicion or unusual operation.
• The officer observes the driver and requests a driver's license, vehicle registra-tion and proof of insurance.
• If the officer suspects the driver is under the influence, the driver is asked to submit to field sobriety tests.
• If the officer does not suspect the driver is under the influence, the driver is released without any applicable violations.
• If the officer has probable cause based on the field sobriety tests, the driver is placed under arrest for DUI and taken to the police station. The driver is asked to submit to chemical testing of breath, blood, urine or other bodily substance.
• If tested drivers have a BAC of more than .05 but less than .08, a THC of less than either 5 nanograms or more per milliliter of whole blood or 10 nanograms or more per milliliter of other bodily substance and no drugs found in their sys-tem, no statutory summary suspension (see page 11) will apply; however, the associated DUI charge will remain until appropriate action is taken by the court.
• If drivers refuse to submit to or fail to complete chemical testing, a statutory summary suspension will be imposed. If the driver is a first-time DUI offender, he/she may be eligible for a Monitoring Device Driving Permit. (See page 18.) If the driver is a repeat DUI offender, he/she may be eligible for a Restricted Driving Permit (RDP).
• If the driver's test results show a BAC of .08 or more, a THC of either 5 nano -grams or more per milliliter of whole blood or 10 nanograms or more per milli-liter of other bodily substance, or any trace of a drug (other than cannabis), illegal substance or intoxicating compound, the driver will be issued a law enforcement sworn report notifying the driver of a statutory summary suspension.
• If the driver's license is valid, a receipt is issued allowing driving for 45 days.
• Drivers may obtain additional testing at their own expense; the results are admis -sible in court.
• The offender is required to post bond and may be detained until bond is posted.
• The offender's vehicle may be towed, impounded or seized.
Proper Action When Stopped by Law Enforcement
• Slow down and safely pull over on to the right-hand shoulder of the roadway. If there is no shoulder or it is too narrow to pull over, find the next safest spot and pull over. 
• Should not slam on the brakes or stop in the lane of traffic. Drivers should not stop their vehicle on bridges, on curves, next to guardrails, concrete walls or medians, or any place where it would be difficult for other vehicles to pass. Vehi-cles should not be stopped too close to the solid white line as they may get struck by oncoming traffic.
• Stay in the vehicle with both hands clearly in sight on the steering wheel. Drivers should keep their hands on the steering wheel until the police officer instructs them otherwise or the traffic stop is complete.
• Be prepared for the officer to approach from either the driver or passenger side of the vehicle. 
• Should not exit the vehicle unless asked to do so. Getting out of the ve hicle can be perceived as aggressive behavior and a threat to the police officer's safety.
• Comply with the officer's request to see a driver's license and proof of insurance. If these items are in the glove box or under the seat or if the proof of insurance is stored for display on a cellphone, drivers should inform the police officer of that fact and then follow the officer's directions before retrieving the information. Ve-hicle operators are required to have a valid driver's license, registration and insur-ance in order to operate a vehicle.
• If drivers cannot identify an unmarked police vehicle or the driver as law enforce-ment, they should drive slowly and carefully below the speed limit and either (1) pull over at a well-lit, populated spot (2) drive carefully to the nearest police station and attempt to attract the attention of a uniformed officer or (3) call 9-1-1. Drivers should activate the vehicle's hazard lights as a helpful way to communicate inten-tions with the police officer.
• If drivers are being stopped at night, it is acceptable for them to turn on the interior light of the vehicle.
Drivers are to be treated with dignity and respect by law enforcement officers. If a driver believes that an officer has acted inappropriately during a traffic stop or other encounter, he/she should report the conduct as soon as possible to the officer's su-periors. Officers are required to provide their names and badge numbers upon re-quest. Written complaints can be filed with the agency's internal affairs division or civilian complaint board.
Regardless of what action is taken, police officers are legally required to document all traffic stops, which includes obtaining the driver's name and address for data collection purposes.
Contact an Illinois DUI/Criminal Defense Lawyer
Drunk driving is a criminal offense and can cause the loss of a driving privileges. To protect your future, contact an DUI defense lawyer now. Call 309-736-9000 schedule your free initial consultation. Attorneys are available 24 hours a day seven days a week. We accept Cash, Check, Visa, MasterCard and Discover, and American Express.
Contact Hanna & Ruud, LLC Today
Hanna & Ruud, LLC Attorneys at Law has a long track record of helping clients with legal issues in the Quad Cities area. Our Illinois and and Iowa criminal defense attorneys are ready to put our legal knowledge and experience to work for local citizens and visitors who encounter legal problems in Rock Island, Henry, Scott, Whiteside, Mercer, Clinton and surrounding counties in Illinois and Iowa. Licensed in Illinois, Iowa, and Federal Courts.