Hanna & Ruud, LLC, Attorneys at Law, provide aggressive representation to people in Quad Cities and throughout Illinois and Iowa. If you or someone you know has been charged or under investigation for a misdemeanor charges such as: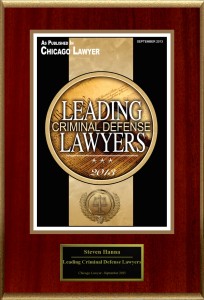 DUI,
Reckless driving
Domestic battery
Possession of drug paraphernalia
Driving while license suspended or revoked
Battery
Contact Hanna & Ruud, LLC to discuss your criminal charges with me in a free consultation, call 309.797.9000.
While a misdemeanor is not as serious as a felony, if you are found guilty, a misdemeanor can have a substantial impact on your freedom and future – including up to a year in jail and significant fines, fees, and court costs.
In Illinois, there are three classes of misdemeanor, each with increasingly harsh penalties:
Class A misdemeanor: up to one year in jail and a fine of up to $2,500
Class B misdemeanor: up to six months in jail and a fine of up to $1,500
Class C misdemeanor: up to 30 days in jail and a fine of up to $1,500
Having an experienced Quad Cities Misdemeanor Attorney defending you can greatly impact the outcome of your case. Our law firm is licensed in Illinois, Iowa, and Federal Courts. Our Attorneys practice nearly every day in Rock Island and Scott County.
Contact Hanna & Ruud, LLC Today
Hanna & Ruud, LLC Attorneys at Law has a long track record of helping clients with legal issues in the Quad Cities area. Our Illinois and and Iowa criminal defense attorneys are ready to put our legal knowledge and experience to work for local citizens and visitors who encounter legal problems in Rock Island, Henry, Scott, Whiteside, Mercer, Clinton and surrounding counties in Illinois and Iowa. Licensed in Illinois, Iowa, and Federal Courts. 
To learn more about our legal services and how we can assist with your criminal law matter, give us a call:
309-797-9000
or contact us online today:
ARRESTED? IN JAIL? NEED A LAWYER?
309.797.9000
Hanna & Ruud, LLC - Quad Cities based Criminal Defense Law Firm • DUI/OWI/Drunk Driving offenses • Traffic Tickets cases • Felonies • Misdemeanors • Expungement • Drivers License Reinstatement 
Illinois • Iowa • Federal Courts Criminal Defense & DUI Attorneys Hanna & Ruud, LLC