Rock Island Criminal Defense Attorneys
Attorneys Steve Hanna and Jonathan Ruud have a remarkable amount of experience trying criminal cases in Rock Island County.
If you have been charged or are under investigation a serious federal or state criminal charge, you need an attorney with a proven record of success that is prepared to take your case to trial. Whether or not your case actually does go to trial, a Leading Criminal Defense Attorney can have a tremendous impact on the outcome of the case by ensuring their client's rights are protected throughout the legal process.
A Criminal Defense Law Firm that is Dedicated to Defending your Rights!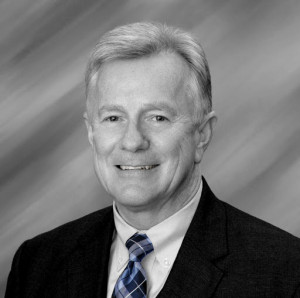 Hanna & Ruud, LLC is a Criminal Defense Law Firm, and we love what we do. It's who we are. As a legal defense team working side by side, we aspire to achieve the best possible result for our clients.
Our goal is simple – through hard work, and in-depth analysis into each case – provide our clients with the best result possible. We work hard to provide our clients with an honest assessment of their case. Our Law Firm takes pride in finding solutions that are investigative and informative. When our firm starts your case, the furthest thing from mind is a guilty plea – we defend our clients with the belief that they are innocent until proven guilty, and maintain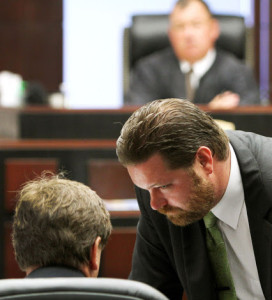 that until end result.
Our Criminal Defense law firm takes a modern approach to each case, while staying true to classic methods of advocating for our clients. We invest in cutting-edge technology and software, attending criminal defense seminars frequently, monitoring recent State and Supreme Court decisions to see if they apply to our current cases, working with forensic experts in the Criminal Defense Field (including: Doctors, former Police Officers, Chemists, and other attorneys across the nation), as well as having an extensive legal library in office. Our Criminal and DUI Defense Attorneys have also taken the same required courses law enforcement has to be certified in performing Standard Field Sobriety Tests, and other courses required for law enforcement in Driving Under the Influence (DUI/OWI/DWI) investigations. Our theory is, "if we know how to do it right, we can spot when they are doing it wrong." By rethinking DUI and Criminal Defense, we strive to provide the best possible result through dedication, knowledge, and advocacy for our clients. We exist because we believe in quality representation, and working hard for every client that walks through our door.
Rock Island Criminal Defense Attorneys
If you have been charged with a DUI or Criminal offense in Rock Island County • Call 309-797-9000 for a confidential consultation
Rock Island County Criminal Defense
Nearly 60 years in Combined DUI and Criminal Defense - We Are Committed to Providing our Clients with the Best-Quality Representation
Rock Island Criminal Defense Attorneys
Rock Island County Courthouse 210 - 15th Street Rock Island, IL 61201
Contact Hanna & Ruud, LLC Today
Hanna & Ruud, LLC Attorneys at Law has a long track record of helping clients with legal issues in the Quad Cities area. Our Illinois and and Iowa criminal defense attorneys are ready to put our legal knowledge and experience to work for local citizens and visitors who encounter legal problems in Rock Island, Henry, Scott, Whiteside, Mercer, Clinton and surrounding counties in Illinois and Iowa. Licensed in Illinois, Iowa, and Federal Courts. 
To learn more about our legal services and how we can assist with your criminal law matter, give us a call:
309-797-9000
or contact us online today:
ARRESTED? IN JAIL? NEED A LAWYER?
309.797.9000
Hanna & Ruud, LLC - Quad Cities based Criminal Defense Law Firm • DUI/OWI/Drunk Driving offenses • Traffic Tickets cases • Felonies • Misdemeanors • Expungement • Drivers License Reinstatement 
Illinois • Iowa • Federal Courts Criminal Defense & DUI Attorneys Hanna & Ruud, LLC