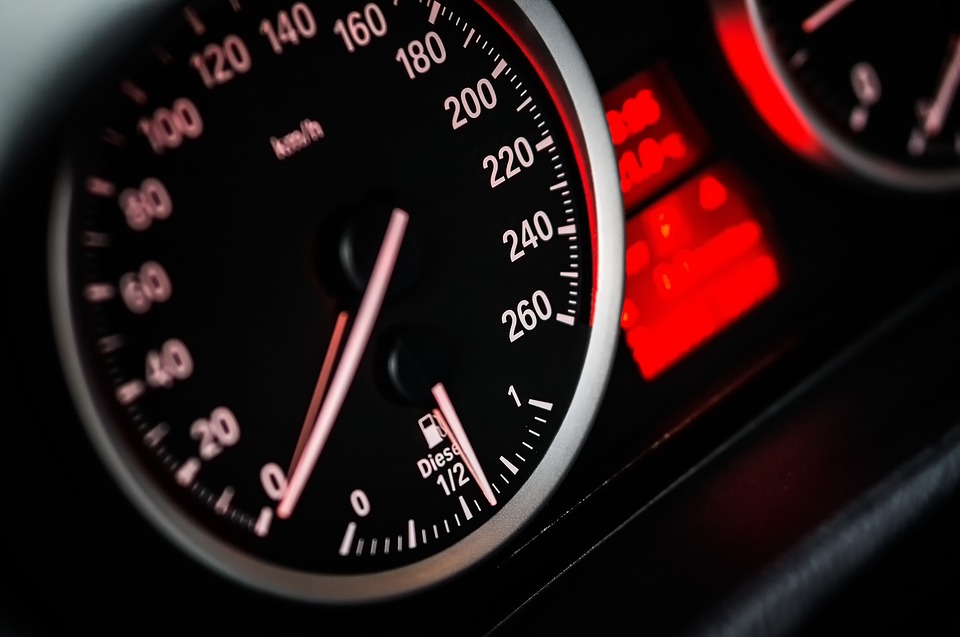 Speeding Ticket? A Quad Cities Speeding Ticket Attorney Can Help You Dispute It
In the Quad Cities, Illinois and Iowa, you will face fines in excess of $100 if you are caught speeding between one and nine miles over the posted limit. If you are cited for speeding 20 to 30 miles or over the posted limit, you are generally required to make a court appearance.
The fine for a speeding ticket is just one of the consequences of speeding. Illinois and Iowa maintain public driving records. Minor violations can remain on your record for years, while major violations stay on your record for life. Offenses related to driving while under the influence remain visible on your driving record in Illinois for life, and for over a  .
A poor driving record can affect your license in other states, lead to a suspended or revoked license and result in increased car insurance rates. A ticket can lead to all of these grim outcomes if it is determined that you were guilty of speeding. Consult with an experienced attorney at Hanna & Ruud, LLC if you are ticketed so you can take resolve your citation with a more desirable result.
What a Traffic Court Attorney Can Do For You
When you are given a speeding ticket, you cannot ignore it—you are required by law to pay the fine or appear in court. If you fail to appear or day the fine, the judge might issue a bench warrant for your arrest. If they issue a warrant, you may soon find yourself at the police station or in jail.
Paying the fine is an admission of guilt. This admission can trigger a hike in insurance rates and other penalties. Instead of paying the fine, you should explore other options with a traffic court attorney. For example, you could plead not guilty to speeding or take a driver improvement course.
Your Rights After a Speeding Ticket
Speeding tickets can be issued not only if you exceed the posted limit, but also if you travel too fast to maintain safety under current road conditions. It is up to the police and prosecutor to prove that you were speeding or creating an unsafe driving environment.
If you contest your speeding ticket, it is possible that the officer who ticketed you will not be present at your hearing. If the witness cannot be questioned and no evidence is presented against you, then the hearing may result in a not-guilty verdict. A not-guilty verdict would eliminate the ticket from your record and free you from paying any fines.
If the officer does appear at your hearing, you can still raise defenses such as problems with the radar detector used to measure your speed. Your attorney will review the facts that resulted in your speeding ticket and help you determine the best resolution.
Call today to speak with a member of our legal team and learn more about how we can assist with your speeding citation. We are available for immediate assistance, call us at 309.797.9000.
Contact Hanna & Ruud, LLC Today
Hanna & Ruud, LLC Attorneys at Law has a long track record of helping clients with legal issues in the Quad Cities area. Our Illinois and and Iowa criminal defense attorneys are ready to put our legal knowledge and experience to work for local citizens and visitors who encounter legal problems in Rock Island, Henry, Scott, Whiteside, Mercer, Clinton and surrounding counties in Illinois and Iowa. Licensed in Illinois, Iowa, and Federal Courts. 
To learn more about our legal services and how we can assist with your criminal law matter, give us a call:
309-797-9000
or contact us online today:
ARRESTED? IN JAIL? NEED A LAWYER?
309.797.9000
Hanna & Ruud, LLC - Quad Cities based Criminal Defense Law Firm • DUI/OWI/Drunk Driving offenses • Traffic Tickets cases • Felonies • Misdemeanors • Expungement • Drivers License Reinstatement 
Illinois • Iowa • Federal Courts Criminal Defense & DUI Attorneys Hanna & Ruud, LLC